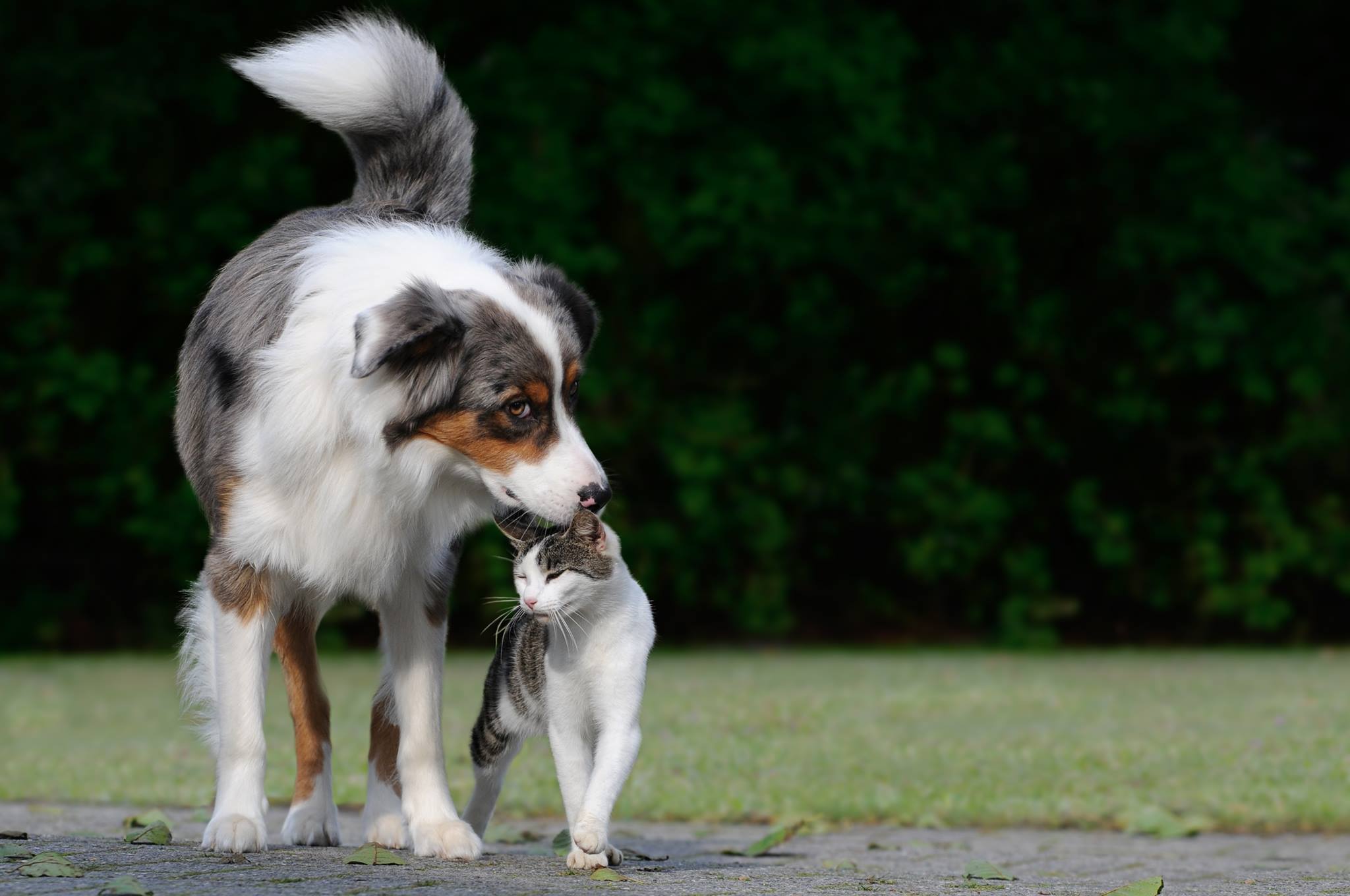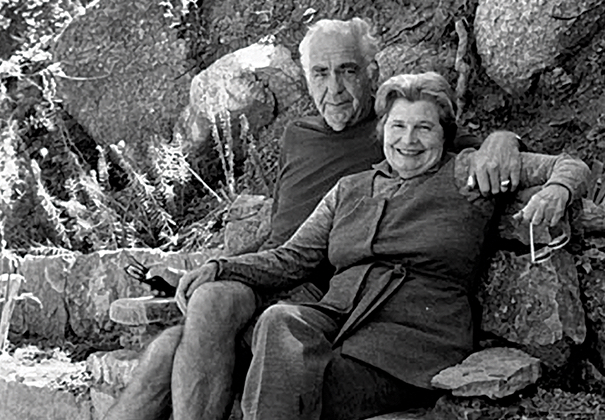 John and Eleanor Kirkpatrick, (pictured to the right) prominent citizens of Oklahoma City, saw a need and felt compelled to help develop the cultural and civic structures of their hometown. On May 17, 1955, Kirkpatrick Foundation was officially established with an initial contribution of $10,000 to serve as a vehicle for personal philanthropic endeavors. In the years since, Kirkpatrick Foundation has given away more than $75 million in philanthropic funding. Its approach to giving was to keep organizational structure simple, to maintain personal involvement with the charities and cultural activities of the community, and to encourage and embrace a large number of charities, rather than supporting only a few.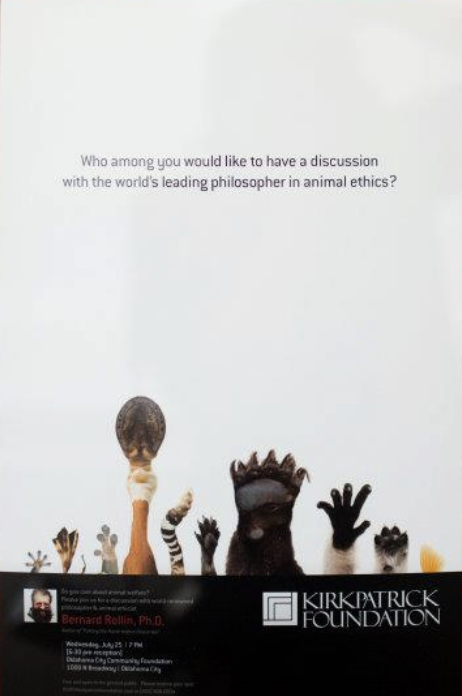 From its earliest years, Kirkpatrick Foundation has been concerned with the wellbeing of animals. That concern has grown into a major commitment to ensure animals in Oklahoma are treated well wherever they live. The foundation's Safe & Humane initiative made its debut in the summer of 2012 with a speaking event with philosophy professor Bernard Rollins and the mission of making Oklahoma the safest and most humane place to be an animal by the year 2032 began. (To the left is an image of the flyer from the speaking event)

Following the Five Freedoms, the global gold standard for animal welfare established in the United Kingdom in 1965, the foundation proactively seeks and supports projects that keep Oklahoma animals free of intentional pain and injury, discomfort, hunger and thirst, fear and distress, and furthermore, allowed the ability to express normal behavior. The initiative follows the idea that what elevates the most vulnerable in our society, including animals, benefits us all. Rebeca García Pinillos describes in her 2018 book, One Welfare: A Framework to Improve Animal Welfare and Human Well-being, animal, human, and environmental welfare policy and efforts must be integrated, complementary, and collaborative to create a sustainable healthier future for all species worldwide. (Visit the One Welfare website for more information.)
Future goals and projects of the foundation will continue to be reshaped and modified by the relationships and skills of other groups from across the state, the US, and the globe. By continually reviewing our progress and the work of remarkable organizations throughout the state and nation, Kirkpatrick Foundation is better positioned to take up animal wellbeing opportunities and to move the dial toward a safer and more humane Oklahoma.